Just because we're in quarantine doesn't mean we can't look good. We put an urbn rewrrk spin on the new normal accessory, the face mask, and gave you some inspo to keep it cute.

Our rewrrk'd masks are double layered with up-cycled vintage material on the outside and soft, lightweight cotton on the inside so you're covered comfortably, and fashionably. Adjustable strings wrap around the head both above and below the ears.Our masks are non-medical and intended as a face covering in public settings when social distancing is difficult to maintain. All masks are washed prior to shipping. It is recommended to wash your mask before first wear and after each use.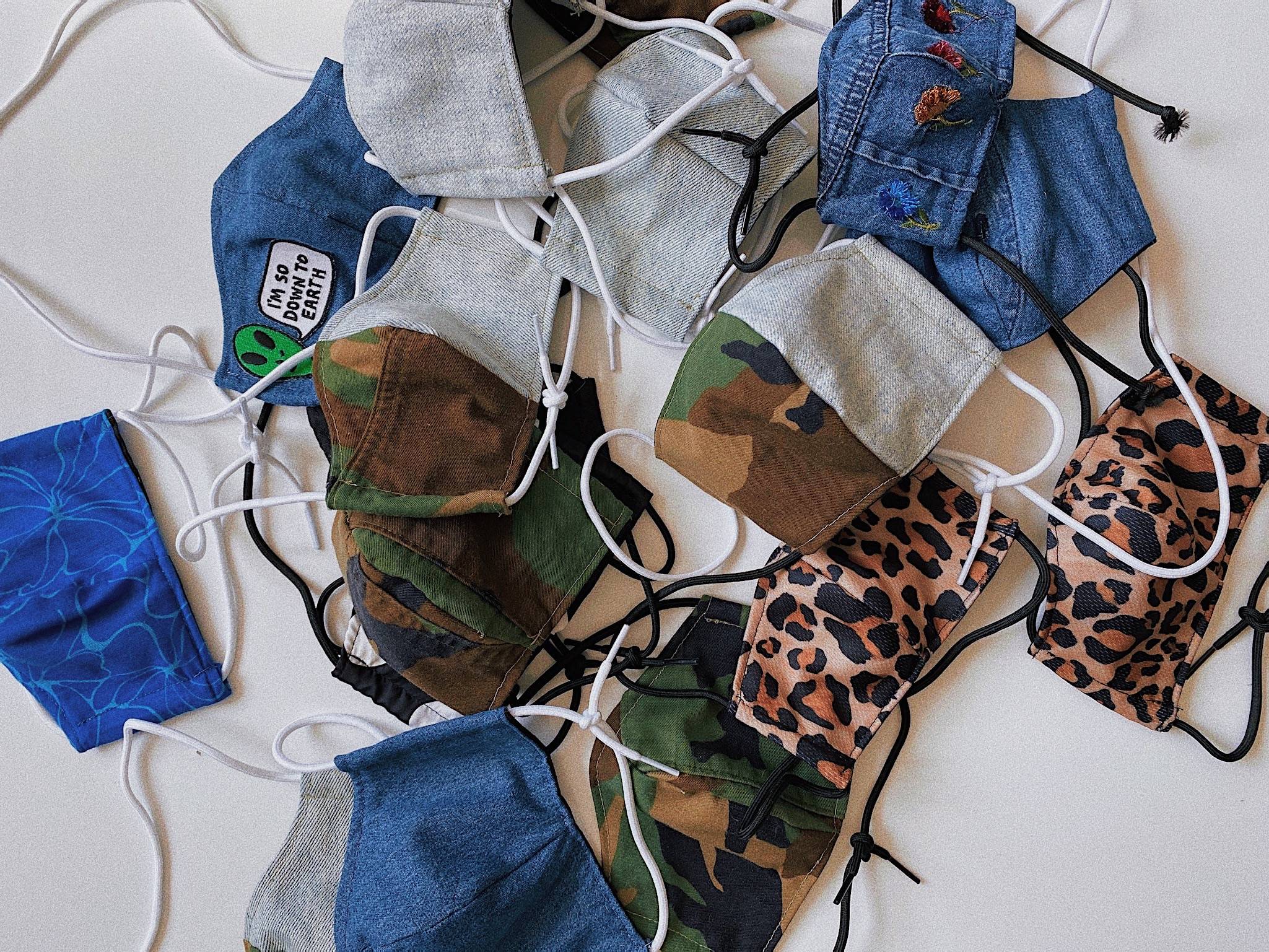 The Centers for Disease Control (CDC) has issued a recommendation to wear "cloth face coverings" in addition to keeping a six-foot distance from others when outside. A cloth face covering — which reduces the risk of asymptomatic carriers spreading the disease further — can be anything from a scarf or bandana wrapped around your face to a DIY face mask to a mask from us!
Let an urbn rewrrk mask be the fashion statement for your next grocery store run. Make sure to post your #maskselfie and tag @urbnrewrrk. Check out some of our outfit inspo, and show us some of yours.